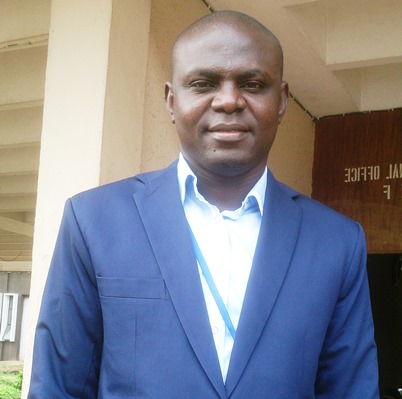 Quantity surveying is primarily concerned with the economic allocation and utilization of construction resources, with particular emphasis on cost minimization and value optimization. Typically, a quantity surveyor is a multifaceted professional that is able to interface directly with every other stakeholders of the built environment in the disposal of his/her duty as the cost manager of construction work. As a result of this, the quantity surveyor does not only maintain a repository of cost information related to every aspect of construction work, but he/she also possesses the techno-managerial competence necessary for the economic implementation of construction projects through conceptualization, construction, usage to deconstruction.
Over the years, economic problems, information and communications technology (ICT), innovative construction processes and materials and environmental changes have necessitated improvements in the approach to quantity surveying. In addition, internationally and locally in Nigeria, the construction client has become more fastidious, wanting higher value creation at optimal costs, and desiring cost information to be made available more speedily.
In Nigeria particularly, anti-graft policies are being framed into the statute books to reduce corruption in public works procurement. This quest for probity in the procurement of infrastructural projects, coupled with the huge infrastructural deficit currently retarding economic growth in the country, necessitates the training of adequate quantity surveyors to provide cost management services in procurement arrangements at all levels. These developments make it imperative to design quantity surveying programmes with strong stakeholder-focus in the context of contemporary construction industry realities.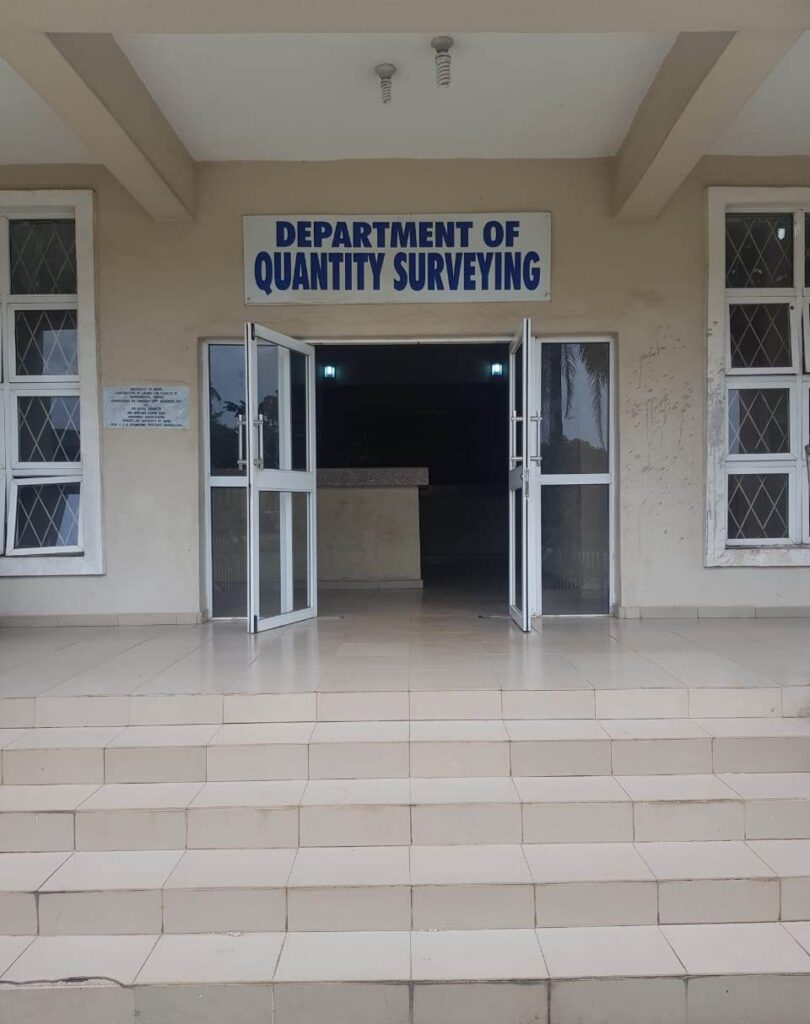 Aim and Objectives of the Quantity Surveying Programme
The quantity surveying programme of the University of Benin is envisioned to produce graduates with effective ICT orientation, equipped with modern quantity surveying skills to fill existing gaps in the procurement and financial management of building and infrastructural projects locally and globally. Graduates of the Department of Quantity Surveying of the University of Benin will be adept professionals with theoretical and practical skills covering construction works measurement, value management, cost control, law, accounting, construction management, contract administration, construction technology, heavy engineering, sustainable construction, etc, with strong emphasis on the financial control and management of developmental projects.
Specific goals of the Quantity Surveying Department are:
To produce suitably qualified quantity surveying graduates with the requisite skills to capture, manipulate, analyze and present construction cost information to construction industry stakeholders at such a speed and accuracy as not to impede decision making on the financial status of a project or a related transaction.
To have our graduates fill quantity surveying and related vacancies in the business environment of Edo State, Nigerian Niger Delta, and the country at large.
The specific objectives of the Quantity Surveying programme are to:
ensure that students of the Department are equipped on completion of the programme to be effective in the core areas of quantity surveying including but not limited to the following:

Construction works measurement
Value management and engineering
Project/Contract/facility/Construction management
Sustainable Construction Technology
Feasibility/viability analysis
Highway/Industrial/Heavy engineering
Construction Research
Contract law

produce graduates that will be able to handle the cost control of infrastructural developments aimed at controlling complex problems of the environment such as forestation, erosion and pollution control, and coastal protection.
ensure that graduates of the department have the necessary competencies and skills for registration with the Nigerian Institute of Quantity Surveyors (NIQS), the Quantity Surveyors Registration Board of Nigeria (QSRBN), and with equivalent professional bodies internationally such as Chartered Institute of Arbitrators (CIArb), Royal Institution of Chartered Surveyors (RICS), American Association of Cost Engineers (AACE) amongst others.
help the students cultivate the culture of leadership, excellence and innovation necessary to competitively adapt to any business environment in which they may find themselves.
aid the students to imbibe the habit of research and investigation for further enlightenment at the individual level, which will ultimately lead to national development.
Nomenclature
The nomenclature of the degree is Quantity Surveying (QS)
The degree in view is first degree in Quantity Surveying.
Bachelor of Science in Quantity Surveying; B.Sc. (Quantity Surveying)