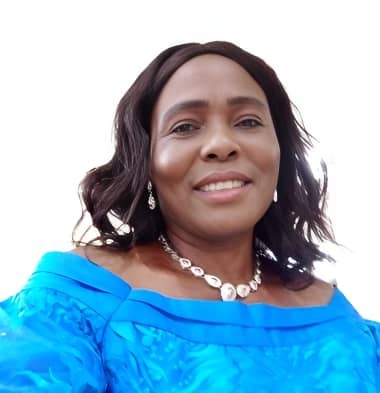 Dr. Patience Osaiwie Iruobe (Estate Management)
You are welcome to the Department of Estate Management Faculty of Environmental Science, University of Benin (UNIBEN). As the acting Head of Department, it is my pleasure to introduce you to the department of Estate Management and the exciting field of Estate Management profession
The Department of Estate Management (UNIBEN) was established in 2014. Our goal is to prepare our students to become competent professionals who can navigate the complex challenges of the real estate industry. Our curriculum is designed to provide students with a comprehensive understanding of the various aspects of the profession and develop a strong foundation in areas such as, property valuation, property management, real estate investment, property law, property market analysis, property finance, facilities management, property development and sustainable practices in order to equip our students with the knowledge, skills, and expertise needed to excel in this dynamic profession. In addition, our students gain practical insights and hands-on experience through industry collaborations, internships, and fieldwork.
The Department of Estate Management evolved lecturers of high intellectual capacity to deliver on their mandate of ensuring a full grasp of the essence of the profession. Our highly qualified and experienced lecturers are industry practitioners, researchers, and thought leaders who stay updated with the latest trends and developments in the field thereby bringing a wealth of industry knowledge and academic expertise. They are committed to providing quality education and mentorship to our students, ensuring they receive a well-rounded and relevant education.
Estate Management profession focuses on adequate allocation of real estate resources (land and all that is on it and beneath) for the benefit of investors and users/consumers of real estate, effective management, development and valuation of real estate assets. The discipline aims at ensuring a profitable and sustainable land allocation and utilization for the benefit for the society at large.
In a growing population, the challenge of meeting real estate needs deepens. The choice to make about the use to put land becomes a herculean task needing the intervention of experts. Here are some ways in which estate management professionals can make a positive impact:
Real Estate Development: Estate management professionals play a crucial role in the development and planning of real estate projects. They can contribute to the creation of sustainable, well-designed, and functional spaces that meet the needs of individuals and communities. By considering factors such as environmental sustainability, urban planning, and community development, they can shape the built environment in a way that enhances the quality of life for residents.
Property Management: Estate management professionals are involved in the management and maintenance of properties. They ensure that buildings and facilities are well-maintained, meet regulatory standards, and provide safe and comfortable living or working environments. Effective property management helps to preserve property values, create desirable living conditions, and foster positive relationships between property owners, tenants, and other stakeholders.
Real Estate Investment and Valuation: Estate management professionals have expertise in assessing the value of properties, conducting market research, and providing guidance on real estate investment decisions. Their knowledge of property valuation techniques, market trends, and financial analysis can assist individuals and organizations in making informed investment choices and maximizing returns on their real estate assets.
Property Law and Regulations: Estate management professionals possess knowledge of property laws, regulations, and compliance requirements. They can provide guidance on legal and regulatory matters related to property transactions, leasing agreements, land use, and zoning regulations. Their expertise ensures that property owners and stakeholders navigate legal complexities effectively and adhere to relevant regulations.
Property Consultancy and Advisory Services: Estate management professionals can offer consultancy and advisory services to individuals, businesses, and government agencies. They can provide expert advice on property-related matters, such as property acquisitions, market analysis, property development feasibility studies, and strategic planning. Their insights and recommendations contribute to informed decision-making and optimal utilization of real estate resources.
Sustainable and Green Practices: Estate management professionals can promote sustainable practices in the built environment. They can advocate for energy-efficient designs, sustainable building materials, waste management strategies, and environmentally friendly practices. By incorporating sustainability principles into real estate development and management, they contribute to environmental conservation and the reduction of carbon footprints.
Overall, estate management professionals bring expertise in real estate development, property management, valuation, legal compliance, and sustainable practices. Their contributions help create well-planned, well-managed, and sustainable built environments that enhance the quality of life for individuals and communities. They play a vital role in optimizing the use of real estate resources, promoting responsible property development, and contributing to economic growth and social well-being.
Mission Statement
Our mission is to produce exceptional estate management professionals who can contribute to sustainable urban development, efficient property management, and ethical practices in the industry. We aim to empower our students with the skills to address real-world challenges, make informed decisions, and uphold professional standards.
Vision Statement
Our vision is to be a leading institution in estate management education, recognized for our academic excellence, research contributions, and industry partnerships. We strive to be at the forefront of innovation and to produce graduates who can drive positive change in the real estate sector.
Whether you are a prospective student, industry partner, or member of the community, we invite you to explore our website and discover the diverse opportunities that the field of Estate Management offers. Join us on this exciting journey of learning, growth, and professional development.
Degree Offered
                B.Sc (Hons) Estate Management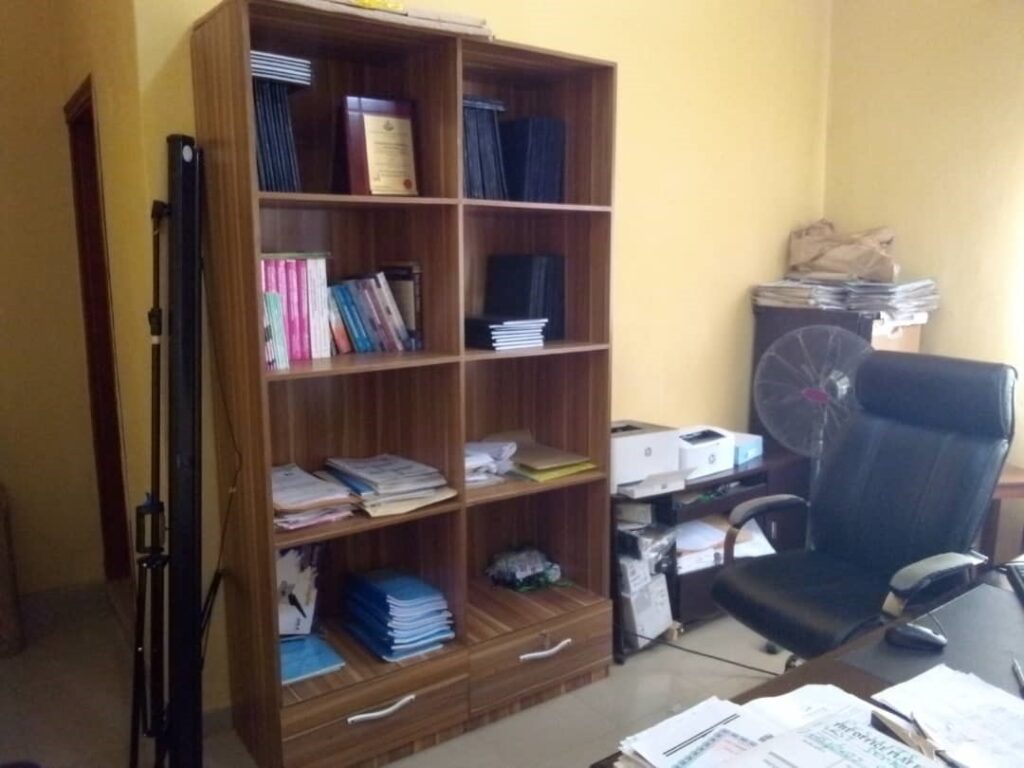 DEPARTMENTAL LIBRARY
CONFERENCE / SEMINAR AND WORKSHOPS
Staff and students of the department have attended and participated in several national conferences, seminars and workshops. Below are evidences of some of the conferences, seminars and workshops organized by our professional institution (NIGRIAN INSTITUTION OF ESTATE SURVEYORS AND VALUES (NIESV)) as can be seen below