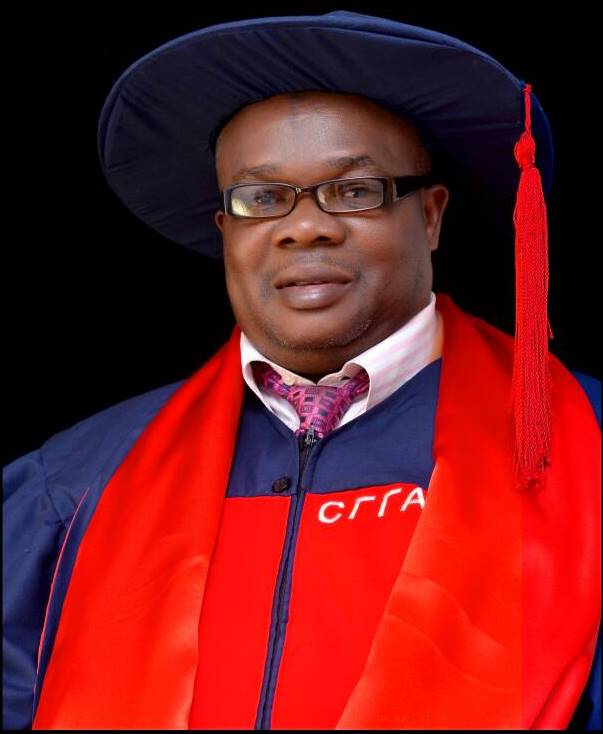 Advances in Computers, Digital and Space Technologies have revolutionized Surveying and Mapping, their techniques and equipment, not only in data acquisition, but also, in data processing, presentation and management.With developments in modern digital equipment such as Electronic Total Station (ETS), Robotic Total Station (RTS), Digital Leveling Equipment, Electronic Field Books, the Global Navigation Satellite System (GNSS), Laser Alignment Devices, Terrestrial Laser Scanner (TLS), Unmanned Aerial Vehicle (UAV), Analytical Plotters and Digital Mapping equipment in combination with fast, large storage speed Computers,the Profession has changed both in scope, applications and methods of data processing and management.
The integration of measurement science and information science led to the term "Geomatics". Geomatics is a generic term depicting the nature and management of earth –bound information within a systemic context. It is defined by International Standard Organization (ISO) as the modern scientific term referring to the integrated approach to measurement, analysis, management and display of spatial data (data that can be linked to specific locations in geographic space). It is a field of activity that integrates the acquisition, processing, analysis and management of spatial information. The term "Geomatics" has been accepted in most Colleges and Universities of the United States, Canada, Australia, United Kingdom and Africa instead of the traditional use of the term Surveying or Land Surveying.
Geomatics, include, but not limited to, the traditional disciplines of Land and Engineering Surveying, Cartography, Geodesy, Mining Surveying, Hydrography, Land Information Management, Environmental monitoring and management, Digital Photogrammetry, Remote Sensing as well as Spatial Information System [Geographic Information System (GIS), Land Information System(LIS) and Computer Aided Design (CAD)].
The main aim of the Department of Geomatics, University of Benin is the training of Professionals with the required qualities and competencies to meet the ever-increasing needs of the Geospatial Industry in Nigeria, Africa and the entire World.
Geomatics services are required before, during and after the construction of most engineering infrastructure located on the earth's surface, and plays immense role in the environmental development and management of the developing and developed nations of the World.
The Department is planning to "connect and collaborate" with the Geomatics Departments of some reputable Colleges and Universities worldwide in order to expose our Graduates to global technological innovations and developments.
PHILOSOPHY AND OBJECTIVES OF THE UNDERGRADUATE PROGRAMME
The main aim of the undergraduate programmeof the Department is to train high level manpower for both public and private sectors thatare skilled in carrying out Geomatics services in various sectors of the economy.
The objectives of the Undergraduate Degree Programme include, but not limited tothe following:
To train students in the theoretical and practical aspect of acquisition, processing, analysis, storage, presentation, distribution, management and application of spatial data.
Produce skilledProfessionals who arenot only well equipped to provide spatial and other environmental information necessary for the planning, design, and construction of various infrastructurerequired for the development of any nation but also excellent in spatial data modeling, analysis and management.
In conformity with the NUC minimum standards the undergraduate curriculum is a five- year degree programme. The 100 level and 200 level Students share common courses with Engineering Students with introduction to Geomatics and Computer Graphics and Design in 200 level to the Geomatics Students.The long vacations of the second and third year as well as the second semester of the fourth year are to be spent on industrial attachment schemes. As part of the degree requirement, each student is expected to undertake an independent research project to be supervised by an academic staff.
JUSTIFICATION FOR THE COURSES
The courses are designed to reflect adequately all areas of Geomatics and further harness appropriate knowledge of Mathematics, Physics, Electronics, Civil Engineering, Law, Architecture, Geophysics, and Environmental Studies which are needed in the field of Geomatics.
The courses are carefully structured at producing world class professionals who will not only be registrable by Surveyors Council of Nigeria (SURCON) but also other professional bodies.
The courses are also structured to produce graduates with a broad and balanced knowledge both in theory and practice, in the field of Geomatics.
Admission Requirements for Bachelor of Science Degree in Geomatics
A) Admission Requirements for the Five-Year Full-Time Degree Programme(University Matriculation Examination[UME])
Candidates seeking admission into this programme should possess any of the following qualifications:
At least five ordinary credit passes in WASC, WAEC, SSCE/GCE, NECO or NABTEB, NTC or any of their recognized equivalents at not more than two sittings. The subjects should include; physics, Chemistry, Mathematics and English language.
Duration of Course
The duration of the course is minimum of 10 semesters for UME candidates.
NOTE:
The Unified Tertiary Matriculation Examination(UTME) subjects are
Use of English (b) Mathematics (c) Physics (d) Chemistry/Geography
(B) Admission Requirements for the Four-Year Full-Time Degree Programme(Direct Entry)
In addition to (a) above, candidates who possess any of the following qualifications may be considered for admission:
At least two Advanced Level passes in the General Certificate Examination (GCE) or the Higher School Certificate (HSC) or any of their recognized equivalents at not more than two sittings. The subjects should include Physics, Chemistry and Mathematics.
National Diploma(ND) or its equivalent in surveying, with pass at Upper Credit level, from an NBTE accredited institution or recognized higher institution.
Bachelor's Degree in the physical Sciences and Engineering Disciplines.
Duration of course
The duration of the course is minimum of 8 semesters for Direct Entry candidates.
Candidates admitted by direct entry may be required, where applicable, to take specified courses to make up for deficiencies found in their academic background.
Graduation
Graduation Requirement
A student must have passed all the required compulsory and electives courses in his/her Department to qualify for graduation. Such a Student must have met the Industrial training requirement and passed all General Studies courses as required by the University.
Degree in view
The Degree in view is BSc (Hons) Geomatics